Nicholas Barthen
Director of Bands – Moon Area High School
K-12 Music Coordinator – Moon Area School District
412-264-9440 ext 2154
Nick Barthen is the Director of Bands at Moon Area High School, conducting the Symphonic Band, Concert Band, Marching Band, Jazz Band I & II, and Pep Bands. Nick is also the K-12 Music Coordinator for Moon Area School District, overseeing the entire district's music department in curricular, budgetary, and operational matters.
Nick graduated from Slippery Rock University of Pennsylvania with a Bachelors of Science degree in Music Education and has completed course work towards his graduate degree at the University of Pittsburgh in Educational Leadership. He is a member of the Pennsylvania Music Educators Association, National Association for Music Education, Association for Supervision and Curriculum Development, the NAfME Council of Music Program Leaders, and is a member of the Executive Board for the Pennsylvania Interscholastic Marching Band Association.
Nick's ensembles have enjoyed great success and recognition. In 2010 and 2011, the MAHS Marching Band was crowned Class 4A Champions in the Pennsylvania Interscholastic Marching Band Association Championships; 2016 the Marching Band was the Bands of America Monroeville, PA Regional Class 2A Champions and Finalist Runner-up. The Symphonic Band was chosen to perform at the Pennsylvania Music Educators Association State Conference in Erie, Pennsylvania in 2013 and 2017. Under Nick's direction, the Symphonic Band has received Superior Ratings (1) since 2007 in the Pennsylvania Music Performance Assessments.
In addition, under Nick's leadership, the Moon Area School District Music Department has solidified its roots as a leader in music education in the state of Pennsylvania. The music department annually sends students to the All-State Music Ensembles, performs in master classes with world-renowned educators and performers, and produces an All-District Music Celebration/Concert, which incorporates over 550 music students ranging from grades 4th-12th, in a continuous music concert extravaganza. The MASD Music Department has been named a 2014, 2015, and 2016 NAMM Best Communities for Music Education School.
As a trumpet player, Nick has studied with Dr. Stephen Hawk, formerly of Slippery Rock University of Pennsylvania, Chuck Lirette, Co-Principal Trumpet of the Pittsburgh Symphony, and Frank Eisenriech, former Principal Trumpet for the Pittsburgh Ballet and Opera Orchestra. Nick continues to perform in and around the Pittsburgh area in both classical and jazz idioms. He is also an alumnus of the Bluecoats Drum and Bugle Corp from Canton, Ohio.
Nick resides in Moon Township, Pennsylvania with his wife Janice and daughter Grace.
Alan Fear
Associate Director of Bands - Moon Area High School
Mr. Fear serves as the director of percussion for the Moon Area School District teaching 6th -12th grade percussion classes, Comprehensive Musicianship II, 8th Grade Music Appreciation, and 5th grade band classes. Many of the groups that Mr. Fear has worked with have been perennial BOA Regional and Grand National finalists and semi finalists, WGI regional finalists, class champions in the PIMBA marching band and TRWEA indoor circuits, performed all around the country including performances at the Music For All National Percussion Festival. In addition his groups have performed with the Pittsburgh Symphony and at PAS days of percussion. In 2011, Mr. Fear was honored by being chosen to arrange music for NBC and the NHL for the Winter Classic between the Pittsburgh Penguins and Washington Capitals, which was viewed by over 4.5 million fans.
As a consultant and clinician Mr. Fear has worked with several band and percussion programs around the country. He was instrumental in the creation and instruction of the Matrix Open percussion ensemble in 2015 and the creation of a new percussion ensemble in the Pittsburgh area, Three Rivers Indoor Percussion in 2010. Mr. Fear also served on the percussion staff for the Spirit of Atlanta Drum and Bugle Corps in 2011 and 2012. Most recently, Mr. Fear will be working with the Phantom Regiment Drum and Bugle Corps for their 2017 season.
Mr. Fear is a graduate of the Duquesne University Mary Pappert School of Music with a B.S. in Music Therapy with an emphasis in percussion performance. He has studied with Chris Allen of the Pittsburgh Symphony, Rolando Morales-Matos, Lenny Rogers, and Stanley Leonard. In 2001, Mr. Fear has marched with the General Butler Vagabonds and placed in the top ten at the DCI Individual and Ensemble snare drum competition while marching with Pioneer Drum and Bugle Corps. He completed a teacher education certificate program at Carnegie Mellon University. Mr. Fear has also served as a music judge for the Pennsylvania Federation of Contest Adjudicators. He currently resides in Coraopolis, PA and performs as much as possible around his busy teaching schedule. Mr. Fear proudly endorses Innovative Percussion sticks and mallets and would like to thank them for their support.
Megan Martz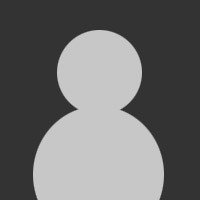 Orchestra Director - Moon Area High School
Orchestra Director - Elementary Program
412-264-9440 ext 2154
Mrs. Megan Martz graduated from The Pennsylvania State University in 2010 with a Bachelors Degree in Music and a Minor in Music Technology. In November 2012, Mrs. Martz completed the coursework for her K-12 Pennsylvania Music Education Certification at Duquesne University. Mrs. Martz was hired by the Moon Area School District as the Elementary and High School Strings long-term substitute for Ms. Amanda Neville. Her duties consist of teaching all fourth grade string students, including violin, viola and cello as well as directing/conducting the Moon Area High School Chamber Strings Ensemble and the Moon Area High School Orchestra.
As a cellist, Mrs. Martz has studied with Professor Laureate, Dr. Kim Cook at The Pennsylvania State University, Adam Liu of the Pittsburgh Symphony, and Hampton Mallory of the Pittsburgh Symphony. Mrs. Martz had the tremendous opportunity to travel to Spain with The Penn State Philharmonic Orchestra, performing in various cities including Madrid, Zaragoza and Barcelona. Mrs. Martz continues to perform in musical pit orchestras across the region and is also a church musician.
Affiliations and Memberships include:
National Association for Music Education
Pennsylvania Music Educators Association
American String Teachers Association
Sigma Alpha Iota, Music Fraternity for Women, Pittsburgh Alumnae Chapter
Jennifer Minamyer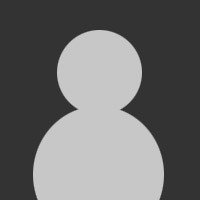 Color Guard Director/Designer - Moon Area High School
Jennifer Minamyer is the Director and Designer for both the Moon Area High School Marching Band Color Guard and the Indoor Winter Guard Programs. Jen has performed with numerous local color guard groups, most notably four years with the Bluecoats Drum and Bugle Corps from Canton Ohio. She has instructed and designed for various groups ranging from Slippery Rock University Color Guard to several area high school groups. Jen has been with MAHS Color Guard since 2004 and was the founder of the MAHS Winter Guard Program. Jen is employed by Clearview Federal Credit Union.