Discipline.
Teamwork.

Camaraderie. Just a few of the reasons to become a member of the
MAHS Instrumental Music Program.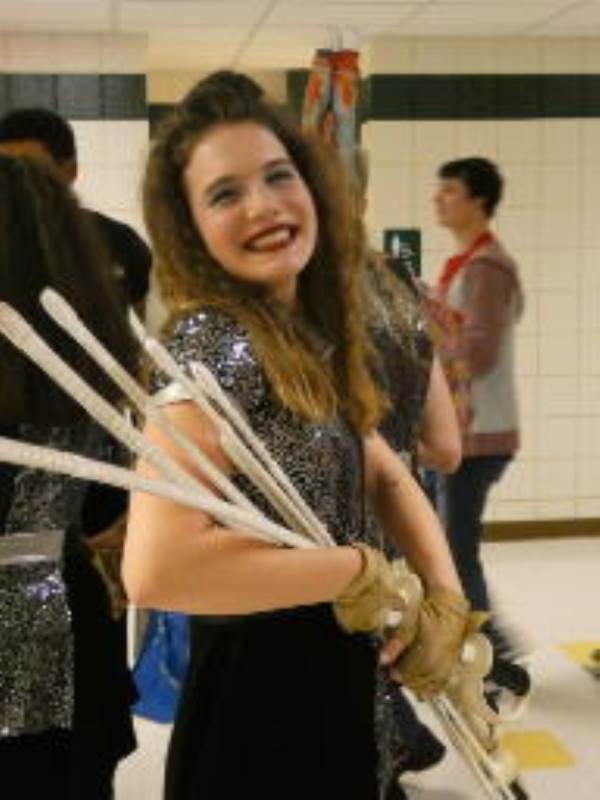 Daniela Schmitz
Marching Band & Winter Color Guard - Class of '19
I had the fortune of being a member of the Moon Area High School Marching Band for all 4 years of high school. I was also a member of Jazz Band and the Pit Orchestra ensembles. The greatest skill I gained from participating in band was time management. I learned how to balance schoolwork, marching band, and a social life. I made close friends and, through the process, gained valuable communication skills. Above all, though, I simply had fun every practice and experienced the unmatched satisfaction of being a part of something bigger than myself
Olivia C Wall
Marching Band & Winter Color Guard - Class of '18
In 2013, I joined the MAHS Marching Band as a timid eighth grader. That decision led to five amazing years as a member of the color guard. Being a part of the MAHS Marching Band and Winter Color Guard taught me so many priceless lessons. First, greatness is achieved through hard work and perseverance. Our shows took hours of practice and hearing the dreaded words "one more time" knowing it would not be the last time, but all of that caused us to have shows so amazing that I would cry tears of joy at the end of Bands of America performances. Of course, band also taught me how to balance school, work, and extracurriculars: a valuable lesson to implement in my college career.
Marching band provided me with memories to last a lifetime. From the "clue phone", to learning "early is on time, and on time is late", to knowing that "Verizon time is official Moon Band time", I cherish every memory I have gained through being a member, and I love that I can share those with alumni and current members of the band.
The MAHS Marching Band has impacted my post-secondary as well! Upon going to Youngstown State University, I became a member of the YSU Marching Pride's Colorguard as a freshman. One of our coaches was a colorguard member of the Bluecoats Drum and Bugle Corps. and knew of Mr. B and Jenn, so there were high expectations for me! Luckily, I did not disappoint and was appointed as Captain of the YSU Colorguard for the 2019-2020 year. That role was challenging yet rewarding at the same time. I was able to lead the entire group and teach a portion of our team to spin rifle. In addition to the Marching Pride, I have become a member of many different campus organizations and currently hold seven leadership roles, one of which is being a student mentor for our university President. Upon earning my B.A., I plan to pursue a career in student affairs so that I can impact students similarly to how the MAHS Marching Band staff impacted mine. I can honestly say that the MAHS Marching Band played a critical role in providing me with the confidence and skills to achieve all of these things.